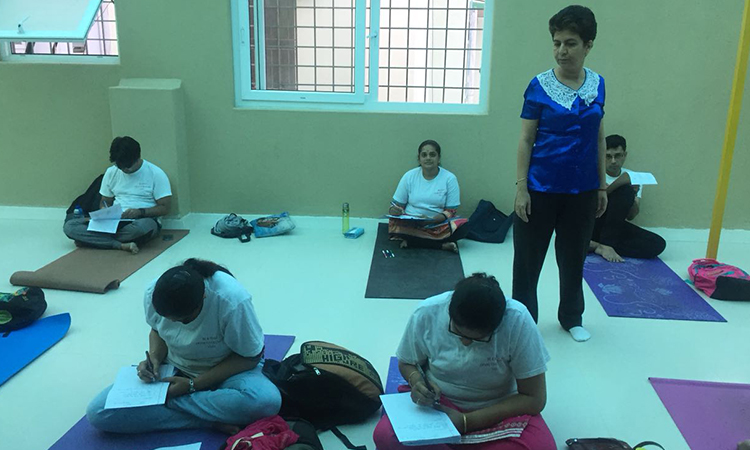 YOGA TEACHER TRAINING COURSE
We offer Yoga Teacher Training Course, it's a 3 months course, once you get certified as a Yoga Instructor, you are eligible conduct Yoga session throughout the country and abroad also.
We are affiliated to VYASA University.
Many foreign students also come here, they educate themselves in the field of Yoga they get the certificate and then conduct Yoga sessions into their respective country.
Yoga as a profession is growing nationwide and hence there is a large demand for well qualified and good Yoga instructors. Yoga is a great option for part time or full time profession.
Our Vision is Maximum Service and Minimum Cost, and we wish to spread the wellbeing of a yogic Life to all individuals of all age groups.